Videography Course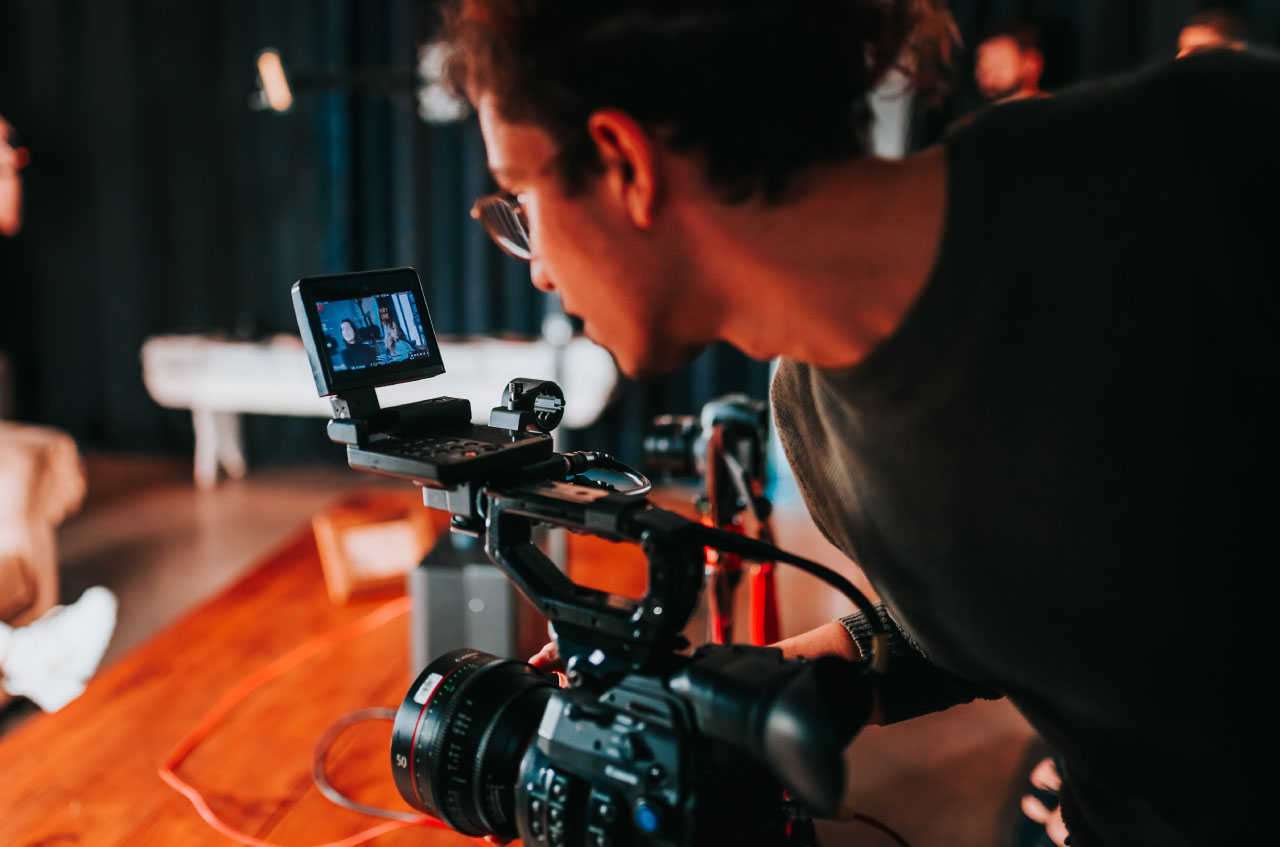 Do you love creating videos? Do you want to learn what it takes to make a career as a videographer?
Learn all the basics of videography and become a professional.
What you'll learn in this course:
Learn what features you'll need in the equipment you buy or that you will encounter when working for a production company or news station.

Learn all the basics of what to shoot & how to shoot to effectively tell a story.

Become an artist by learning the effective use of lighting.

Learn how to record clean, professional audio.

Discover the tips & tricks of the trade that will make your professional life easier & help you overcome obstacles.

Learn how to act like a professional and keep getting gigs.

Please note that we will be discussing equipment and techniques for typical "Run & Gun"/ENG (Electronic News Gathering) type of productions. This is the most common type of production you will encounter in news, events, and AV type environments where the ability to move fast is key. For this reason we will be discussing all-in-one type camcorders with servo zoom lenses and not DSLR cameras with fixed focal length lenses. We will also note be getting into stabilizers, gimbals, sliders, etc.
Become a pro videographer 
While technology changes, the basics of visual storytelling stay the same. Those basics include effective camera operation, creative lighting & clean audio recording. You'll learn all of that with this course. Believe it or not, many people already earning a living as videographers don't have these basics mastered so you can gain an advantage by learning from this course. After you have the knowledge and practice your craft, you can work as a freelance camera operator, work at a news station or a production company. You can even start your own production company!. 
WHY CHOOSE EDPLX?
Internationally recognised accredited qualification

Access to our free career advisors

Approved UK Learning Centre

1 year accessibility to the course

Attain PDF or hardcopy certificate to show employers

Study at your own pace anywhere

Employer has access to certificate validation

Tutor Support available Monday-Friday

Invitation to job fairs
COURSE CURRICULUM
This Course will cover some of the following topics:-
Equipment selection – codecs & cameras
Equipment Chapter  

Equipment, Chapter 2-Equipment: Camera, Tripod, Audio, Lighting
Shooting video
Shooting Video, Chapter 1: Setting up camera, white balance, zebra, more 

Shooting Video, Chapter 2: Shooting Interviews & B-Roll 
Lighting
Lighting, Chapter 1: Color temperature, outdoor vs indoor lighting 

Lighting, Chapter 2: Lighting for Interviews, Lighting for Green screen 
Audio
Audio Chapter-1: NAT sound, microphones, wireless audio

Audio, Chapter 2: Audio Settings, Correct Levels, Wireless Settings 

Tips, Part 1: Three Things, What's In the Bag?, Field Expedient Dollies 

Tips, Chapter 2: Working with Talent, Wrapping, Moving Gear 
Best practices: how to act like a pro and make a career
Best Practices: Being Professional
WHO IS THIS COURSE FOR
This course is for beginners, through to enthusiasts and professionals, on completing this course you'll have the knowledge and confidence to start your videography journey.
CAREER PATH
This training course will lead you to many different career opportunities, Here are few prospects:
Videographer – £33,134

Filmmaker- £52,120

Video Editor- £29,432

Video Content Creator – £27,000
Course Features
Lectures

11

Quizzes

0

Duration

2h 40m

Skill level

All levels

Language

English

Students

348

Certificate

Yes

Assessments

Yes
Equipment Selection - Codecs & Cameras

Part 2-Shooting Video

Part 3-Lighting

Part 4-Audio

Part 5-Tips

Part 6-Best Practices: How to Act Like a Pro and Make A Career