Excel Simplified – 101 Tips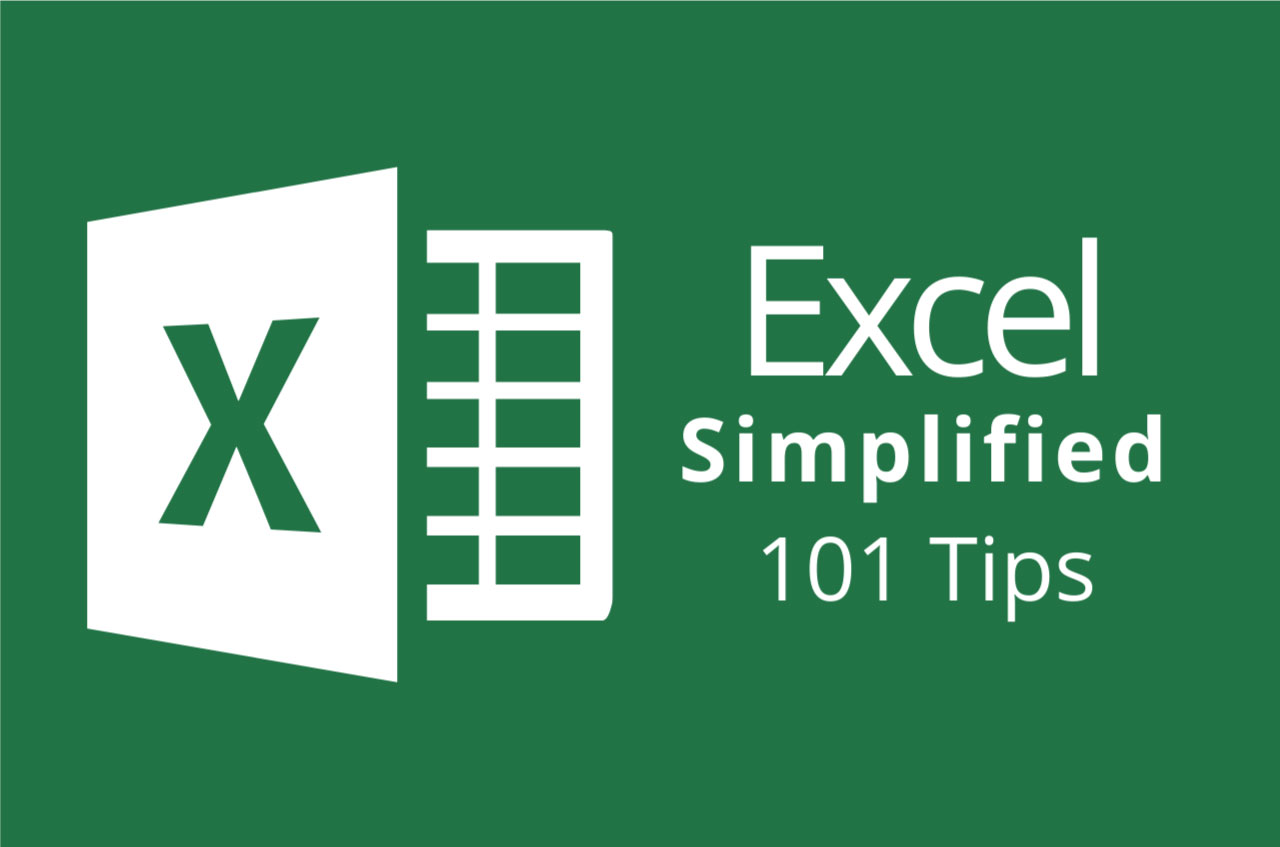 This course is aimed at the excel user who already knows the basics of Excel 2007. This course will help you to go beyond the basics – to reach a higher-intermediate level. With shortcuts, tricks and tips – you will be able to work smarter and faster. 
If you want to be fairly competent on the software, then this course will be very handy. It's a lot quicker to be shown things, then to try and muddle through and work things out by yourself. Guaranteed, there'll be some items which we cover, that you have no idea that Excel was capable of doing!
We don't want you to spend a day of your life in the classroom… learn 100+ quick and very useful, practical things which you can apply on your job or on your projects.
We'll cover:
Working with Data – using series, symbols and special characters, hide rows and freeze panels

Formulas and Functions – Calculate the duration between two dates/times, best loan terms, create conditional formula and conditional sums

Copying Data – transposing rows into columns and paste specials

Using Excel lists – sort and filter a list, remove duplicate records, count filtered records, look up information in a list

Data Patterns – Pivot tables, pivot charts, what-if analysis

Creating charts – histogram, trendlines, piecharts, error bars

Presenting data – formatting columns and numbers

Saving and printing worksheets – printing multiple worksheets, area, cell ranges, repeat headings of a row or column

Extending excel – hyperlinks, embed a chart, importing a worksheet

Customizing Excel – custom workspace, custom view, macros
Why choose Edplx?
Internationally recognised accredited qualification

Access to our free career advisors

Approved UK Learning Centre

1 year accessibility to the course

Attain PDF or hardcopy certificate to show employers

Study at your own pace anywhere

Employer has access to certificate validation

Tutor Support available Monday-Friday

Invitation to job fairs
Course Curriculum
This Course will cover some of the following topics:-
Section 1: Introduction to the course and your tutor
Introduction to what we'll cover and how

Downloadable Resource
Section 2: Data
Enter numbers and fractions

Dates and Times

Name Cells and Ranges

Validate Data entry using a pick list

Extend a series of dates with autofill

Add a symbol or special character

Compare multiple spreadsheets using freeze panels

Hide rows

Keyboard

Speak Cells

Find and replace data
Section 3: Formulas and Functions
Add values

Function wizard

Formulas with comments

OneNote

Define a constant

Apply names in functions

Figure out the best loan terms

Internal Rates of Return

Nth largest value

Large. Small. Max, Min

Conditional formula

Conditional formula with names

Count If

Conditional sum

Inner calculator

Square Roots

Calculate the duration between two times

Calculate days between two dates
Section 4: Copying Data, Formats etc.
Copy a range

Transpose a row into a column

Copy styles to another workbook

Chart formatting

Paste special and copying worksheets

Track changes while Editing
Section 5: Lists
Enter list data using a form

Searching through a data list

Import a word list into excel

Sort a list

Filter a list

Sort by multiple criteria

Find averages in a sorted group

Filter by multiple criteria

Remove duplicate records from a list

Count filtered records

Filter by multiple criteria in the same column

Chart a filtered list

Look up information in a List
Section 6: Data Patterns
Create a PivotTable

Modify a PivotTable and layout

Find the average of a field

Create a calculated field

Calculated fields and charts

Hide rows and columns in a PivotTable

AutoFormat a PivotTable

Create a PivotChart

Turning on the Data Analysis function so that statistical info can be run

Describe Data with Statistics

Discover associations within your data

Product Numbers

What-if analysis

Goal seek
Section 7: Creating Charts
Create a Chart

Modify Chart details

Change the Chart Type

Add a Trendline to a Chart

Remove Chart Data

Add chart data

Missing chart data

Error bars

Pull a slice from a Pie Chart

Label slices of a Pie Chart

Histogram

Paste a chart into Word

Amending a chart in Word

Paste-link a Chart into Word
Section 8: Worksheets
Format Numbers as Percentages

Format Currencies in Currency and Accounting Formats

Format Column Headings

Format Quickly with Format painter

Insert a background image into your worksheet

Create a Transparent image
Section 9: Saving and Printing Worksheets
Save a workbook as a Template

Save a workbook as an XML spreadsheet

Print multiple cell ranges on One Page

Page setup, header, footer, margins – 1 page printing

Print multiple areas of a workbook

Print multiple worksheets of a workbook

Repeat Headings of a Row or Column

Print functions to show calculations & comments
Section 10: Extending Excel
Hyperlink a worksheet to another office documents

Embed a chart within PowerPoint

Publish an Interactive Workbook

Importing data from a Website or Access Database

Import a Worksheet into Access

Use Excel Data to create labels in Word
Section 11: Customizing Excel
Launch a specific Workbook when Excel Opens

Save Time by Creating a Custom View

Create a Custom Number Format

Changing Text to Columns

Create a Macro to Format Numbers
Section 12: Next steps
What to study next – Excel advanced
Course Features
Lectures

104

Quizzes

0

Duration

7h 50m

Skill level

All levels

Language

English

Students

647

Certificate

No

Assessments

Yes