Pilates For Beginners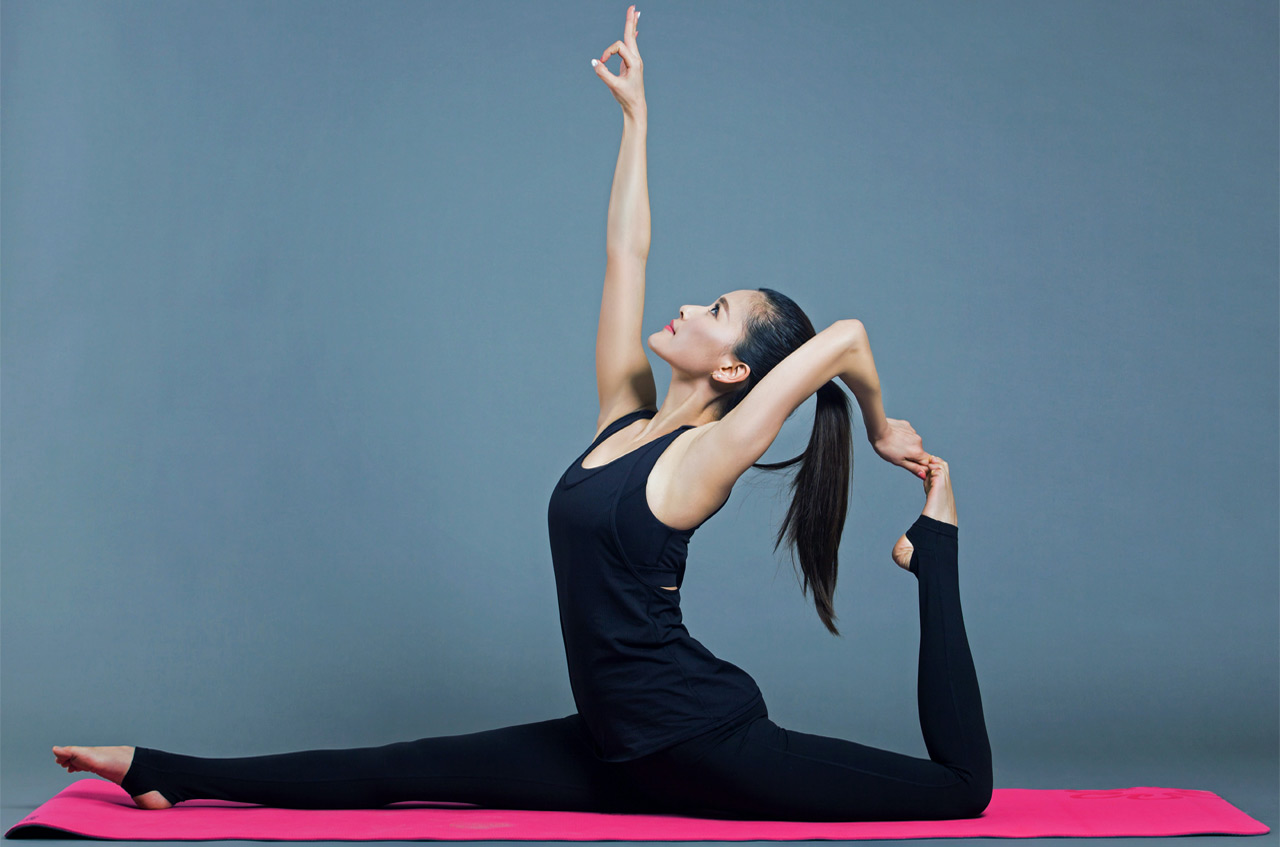 Course Overview
Investing in your own body is the best investment you can make, because the return is lifelong of good health. This course has been designed for people of any age to understand the principles of Pilates and to practice it easily anywhere. 
What is Pilates and what is the benefit of me doing it? Pilates is an fitness exercise that aims to strengthen the body in an even way, with particular emphasis on core strength to improve general fitness and wellbeing. Practitioners say regular pilates can improve posture, muscle tone, balance and joint mobility, as well as relieve stress and tension. For athletes, including dancers, pilates can complement training by developing whole-body strength and flexibility, and help reduce the risk of injury.
In this course we will go through intensive video exercises of pilates in a very beautiful peaceful place. You will learn the correct way to pilates exercise and how to get the best out of each session. The course will start with the theory of pilates and then will dive into the practical fun part. At the end of each level/Module you will have 1 hour of full workout. 
"In 10 sessions you'll feel the difference, in 20 sessions you'll see a difference, and in 30 sessions you'll have a whole new body" 
Joseph Pilates (Developed Pilates) 
Why choose Edplx?
Internationally recognised accredited qualification

Access to our free career advisors

Approved UK Learning Centre

1 year accessibility to the course

Attain PDF or hardcopy certificate to show employers

Study at your own pace anywhere

Employer has access to certificate validation

Tutor Support available Monday-Friday

Invitation to job fairs
Course Curriculum
This Course will cover some of the following topics:-
Introduction

Lecture1.1 Introduction 

Lecture1.2 The History of Pilates 

Lecture1.3 The principles of Pilates 

Before starting to your course

 Lecture 2.1 Safety Guidelines 

 Lecture 2.2 Body Positions in Pilates 

 Lecture 2.3 Pelvic Stability Exercises 

 Lecture 2.4 Neutral Position 

 Lecture 2.5 Alignment 

 Lecture 2.6 Breathing 

 Lecture 2.7 Pre-Pilates exercises 

Beginner level course

Lecture 3.1 Beginner Lesson 1 – Hundred, Roll up, Rolling like a ball 

Lecture 3.2 Beginner Lesson 2 – Single leg circle, Single leg stretch 

Lecture 3.3 Beginner Lesson 3 – Spine stretch forward, Spine stretch side, Saw 

Lecture 3.4 Beginner Lesson 4 – Swan, Single leg kick, Side leg lift, Side leg circle 

Lecture 3.5 Beginner Lesson 5 – Push ups 

Lecture 3.6 Release work and stretching 

Lecture 3.7 Beginner Level – complete workout 

Intermediate level course

Lecture 4.1 Intermediate Lesson 1 – Double leg stretch, Single/Double straight leg stretch 

Lecture 4.2 Intermediate Lesson 2 – Criss cross, Open leg rocker, Spine twist 

Lecture 4.3 Intermediate Lesson 3 – Swimming, Double leg kick 

Lecture 4.4 Intermediate Lesson 4 – Side leg kick, Banana, Teaser(preparation) 

Lecture 4.5 Intermediate Lesson 5 – Corkscrew(modified), Leg pull down, Shoulder bridge

Lecture 4.6 Intermediate level – complete workout 

Advanced level course

Lecture 5.1 Advanced Level Lesson 1 – Teaser1, Teaser2, Teaser3 

Lecture 5.2 Advanced Level Lesson 2 – Hip circles, Roll over, Corkscrew 

Lecture 5.3 Advanced Level Lesson 3 – Leg pull up, Jackknife, Kneeling side kicks

Lecture 5.4 Advanced Level Lesson 4 – Seated twist, Side bend twist, Side bend mermaid 

Lecture 5.5 Advanced Level Lesson 5 – Scissors, Bicycle, Boomerang 

Lecture 5.6 Advanced Level – complete workout
Who is this Course for
This course is suitable for anyone who wants to learn pilates or is looking for a new way to get healthier and fitter. Weather you are beginner or advance this course.
Career Path 
This training course will lead you to many different career opportunities, Here are few prospects:
Fitness trainer

Pilates Trainer
Course Features
Lectures

29

Quizzes

0

Duration

6h 34m

Skill level

All levels

Language

English

Students

1358

Certificate

Yes

Assessments

Yes