Candlesticks Patterns for Stock Trading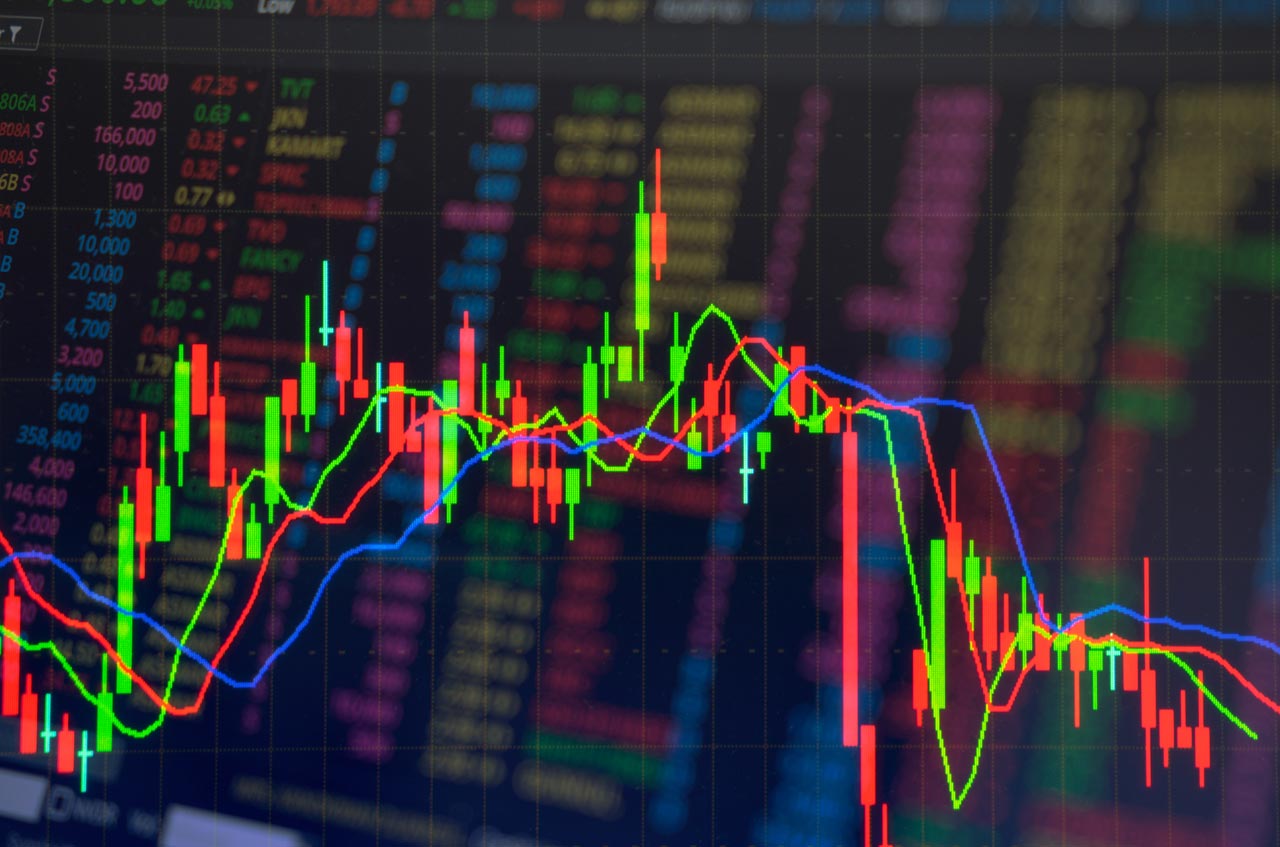 Do you want to learn how to analyze candlestick chart patterns for stock trading? Discover how to use over 20+ candlestick patterns to make more educated trading decisions and select the right time to buy, sell or hold stocks.
With so many candlestick formations that may appear, analyzing stock charts can be confusing for beginners. Depending on the candlestick pattern formation, the signal could be bullish, bearish, or even neutral.
This is your step-by-step guide through the process of analyzing stock charts, by learning single candlestick formations, as well as complex candlestick patterns which may consist of two or more candles.
Understanding candlestick chart patterns for stock trading will enable you to get a detailed view into the price action of stocks, which helps you predict how a stock will likely move in the future.
Candlestick Patterns Include:
Doji Candle

Hammer & Inverted Hammer

Bullish & Bearish Engulfing

Spinning Top Candle

Dragonfly & Gravestone Doji

Shooting Star Candle

Piercing Line & Dark Cloud Cover

Morning & Evening Star

Bullish & Bearish Harami

3-Method Formation

And Tons More!
WHY CHOOSE EDPLX? 
Internationally recognised accredited qualification

Access to our free career advisors

Approved UK Learning Centre

1 year accessibility to the course

Attain PDF or hardcopy certificate to show employers

Study at your own pace anywhere

Employer has access to certificate validation

Tutor Support available Monday-Friday

Invitation to job fairs
COURSE CURRICULUM
This Course will cover some of the following topics:-
Introduction To Candlestick Charting | Technical Analysis Basics
Course Agenda | Candlestick Charting For Stock Trading 

Introduction To Technical Analysis & Candlestick Charts 

Best Sites To Analyze Candlestick Charts
How To Read Candlesticks | Individual Candlestick Analysis
How To Read Candlesticks | Section Overview

Understanding Candlesticks | Candlestick Charting 

Candlestick Types | Analyzing Individual Candles 
Simple Candlestick Patterns | Technical Analysis With Candlesticks
Simple Candlestick Patterns | Section Overview 

White & Black Body Candles | Simple Candlestick Patterns 

Long White & Long Black Body Candles | Simple Candlestick Patterns

Marubozu Candles | Simple Candlestick Patterns 

Spinning Top Candles | Simple Candlestick Patterns 

Shooting Star Candle | Simple Candlestick Patterns 

Hammer & Inverted Hammer | Simple Candlestick Patterns 

Shaven Head & Shaven Bottom Candles | Simple Candlestick Patterns 

Long Upper Shadow & Long Lower Shadow Candles | Simple Candlestick Patterns 

Doji & Long Legged Doji Candles | Simple Candlestick Patterns 

Dragonfly Doji & Gravestone Doji Candles | Simple Candlestick Patterns 
Complex Candlestick Patterns | Technical Analysis With Candlesticks
Complex Candlestick Patterns | Section Overview 

Engulfing Bullish & Engulfing Bearish | Complex Candlestick Patterns 

Bullish Harami & Bearish Harami | Complex Candlestick Patterns 

Bullish Harami Cross & Bearish Harami Cross | Complex Candlestick Patterns 

Piercing Line & Dark Cloud Cover | Complex Candlestick Patterns 

Rising Window & Falling Window | Complex Candlestick Patterns 

Tweezer Top & Tweezer Bottom | Complex Candlestick Patterns 

Morning Star & Evening Star | Complex Candlestick Patterns 

Morning Doji Star & Evening Doji Star | Complex Candlestick Patterns 

Three White Soldiers & Three Black Crows | Complex Candlestick Patterns 

3-Method Formation Patterns | Complex Candlestick Patterns 
Combining Candlestick Patterns With Indicators & Overlays
Indicators & Overlays For Stock Trading | Candlestick Chart Analysis 

Technical Analysis Charting Tools | Trading View & The TradingView Mobile App  

Moving Averages | Combining Candlestick Patterns With Moving Averages 

MACD | Combining Candlestick Patterns With The MACD Indicator 

Relative Strength Index | Combining Candlestick Patterns With The RSI 

Bollinger Bands | Combining Candlestick Patterns With The Bollinger Bands
WHO IS THIS COURSE FOR
This course is suitable for
Beginners to advanced looking to get started with stock trading using technical analysis

Experienced traders looking to learn new trading strategies & tips

Fundamental traders looking to learn how to trade using candlestick chart patterns
CAREER PATH
This training course will lead you to many different career opportunities, Here are few prospects:
Finance- £34,116

Commercial Finance- £46,625

Investment Analyst – £40,926
Course Features
Lectures

34

Quizzes

0

Duration

1h 41m

Skill level

All levels

Language

English

Students

277

Certificate

Yes

Assessments

Yes