Cofounding The Right Way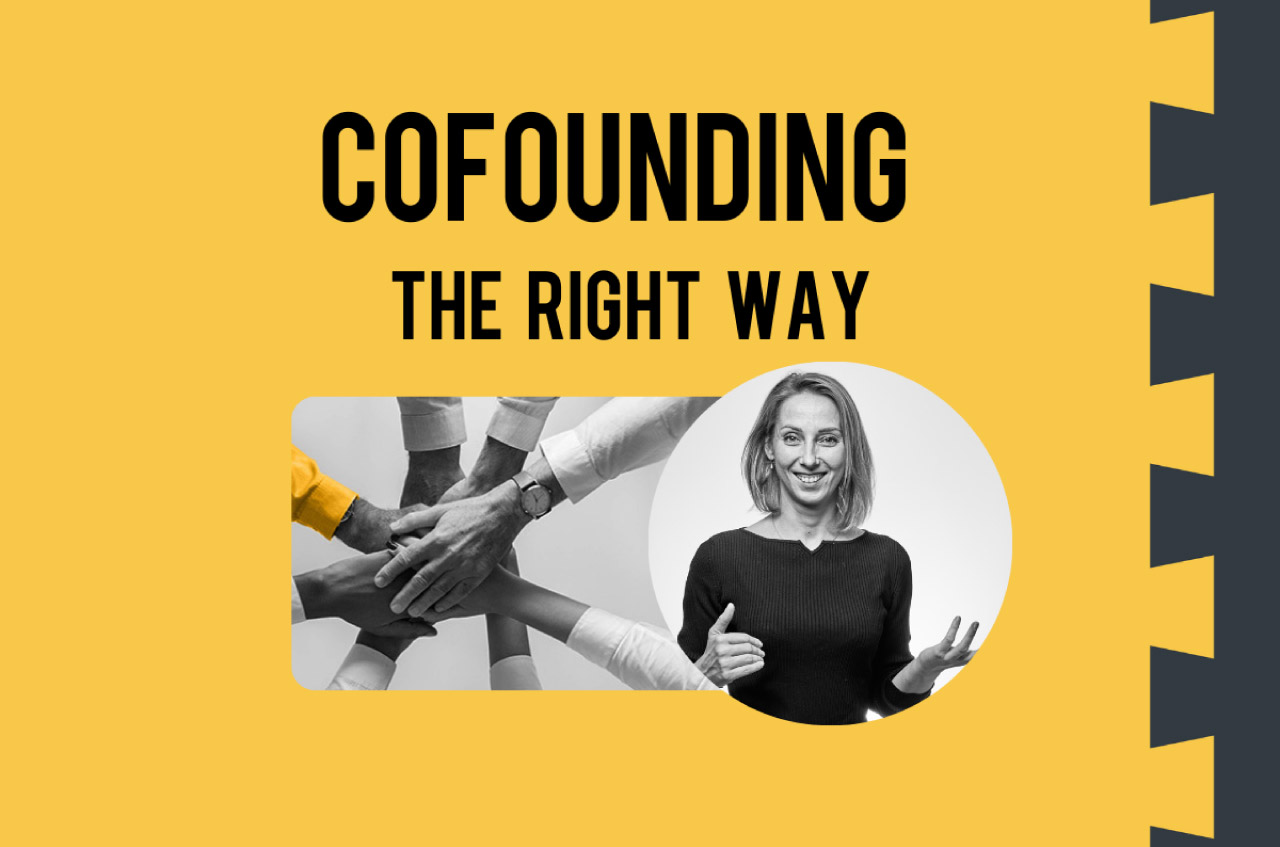 Congratulations! You've figured out the most brilliant idea!
So you grab your best friend and your brother to start the company together.
In your excitement to get started, you and your two cofounders fail to do your due diligence by learning more about each other's expertise, motivations, and resources– and to make matters worse, you scurry along and divide your equity into even thirds. After all, this is the most obvious thing to do because you all love each other and you want to make sure everyone is treated fairly…
Two months later, the company is booming, but there's one small problem… you realize your best friend has barely touched the project since you started. To make matters worse, when you bring up the issue, your best friend informs you that he will be leaving the company and deserves to keep his 1/3 share in the venture.
Now you and your brother are essentially doing all the work, while your best friend gets paid an equal share of the profits. Still excited about jumping into a partnership without learning the basics of forming a strong cofounder relationship? Maybe you are still excited to jump in without learning more… but I can guarantee you that someday you won't be happy about it.
"BUT THIS WON'T HAPPEN TO ME."
I hear the above statement all the time, and yet… two-thirds of startups end up failing because of disagreements between founders. Because founding isn't as simple as drawing up an agreement and shaking hands over it. In fact, there are 7 steps required to build a cofounding team that will perform and last.
Answering if having a partner is the right choice for you

Finding out what you need to be looking for in a cofounder

Learning how to preselect your cofounders

Dating your cofounders

Getting serious – roles and responsibilities

Splitting equity the RIGHT way

Documenting it in a Cofounder Agreement
For the future and those of you who are already ahead in the journey:
Negotiating and learning from cofounder conflict

Fixing cofounder mistakes
This course will teach you EVERYTHING you need to know prior to jumping into the world of entrepreneurship with a cofounder! Don't go into a founder relationship blind… use the experiences of people who have done it countless times and follow a proven roadmap to improve your chances of cofounder success.
Why choose Edplx?
Internationally recognised accredited qualification

Access to our free career advisors

Approved UK Learning Centre

1 year accessibility to the course

Attain PDF or hardcopy certificate to show employers

Study at your own pace anywhere

Employer has access to certificate validation

Tutor Support available Monday-Friday

Invitation to job fairs
Course Curriculum
This course will cover some of the following topics:-
INTRODUCTION
Course Introduction 

PDF: Course Introduction 
STEP 1
Should You Have A Partner 

PDF: Should You Have A Partner 
STEP 2
Know What You Are Looking For In A Cofounder 

PDF: Know What You Are Looking For 

PDF: Cofounder Interview Questions 
STEP 3
Preselect Your Cofounders 

PDF: Preselect Your Cofounders 
STEP 4
Cofounder Dating 

PDF: Dating Times 
STEP 5
Getting Serious – Roles & Responsibilities 

PDF: Getting Serious 

Getting Serious – RACI Matrix 

Excel: RACI Matrix Tool 
STEP 6
Equity Splits 

PDF: Equity Splits 

Fixed Equity Splits 

PDF: Fixed Equity Splits 

Dynamic Equity Splits 

PDF: Dynamic Equity Splits 

Equity Recovery – not use for now 

PDF: Equity Recovery – not use for now 
STEP 7
Cofounders Agreement – Part 1 

Cofounders Agreement – Part 2 

PDF: Cofounders Agreement 
BONUS
Cofounder Mistakes Aren't Fatal If You Fix Them 

PDF: Cofounder Mistakes Aren't Fatal 

Trouble in Paradise

PDF: Trouble in Paradise 
FINAL TOUCH
Course Close

PDF: Course Close
Course Features
Lectures

32

Quizzes

0

Duration

3h 15m

Skill level

All levels

Language

English

Students

638

Certificate

No

Assessments

Yes